Make It Challenge #1 Complete!
Friday, July 29, 2016
And it's done! I challenged myself a few weeks ago to a
Make It Challenge
...to use up my ever-growing stash of crafty supplies and actually make something of them.
The
first project
I decided to make was a set of ATCs documenting Aiden's first year.
Supplies: Patterned Paper - My Minds Eye // Cork Letter - Hobby Lobby // Metal Tag - Tim Holtz // Ribbon - Stash // Metal Knob - 7 gypsies
To make things a little easier on myself, I assembled my supplies and chose to mainly use from that group so I wouldn't get overwhelmed with so many choices. I know myself...if I let myself get lost in my baskets of embellishments and stickers, I would never get this done.
It was actually pretty fun "shopping" from my own stash and finding a lot of the things I had bought in the past. My focus on this project was to use up a lot of the metal embellishments I had accumulated. I've always loved the uniqueness of them and had built up my stash quite a bit over the years.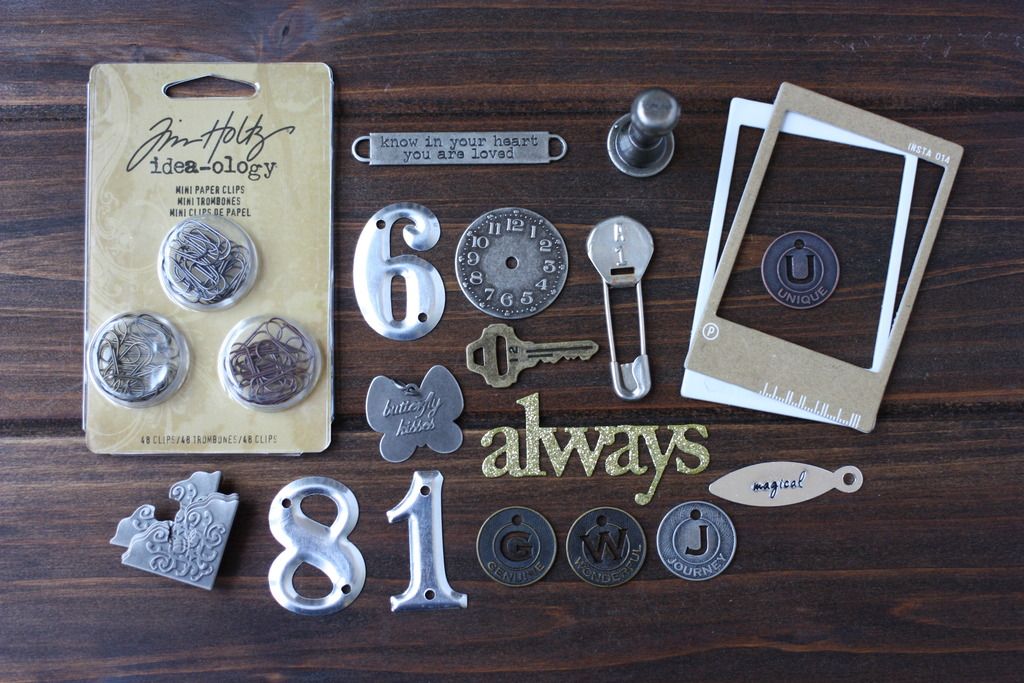 I'm not sure how many of these embellishments are still available today. Goes to show how long I've been hoarding these supplies. I've seen several of the Tim Holtz metal pieces in craft stores still, but I had a couple of Making Memories and 7 gypsies items also thrown in which I can't remember noticing the last time I went shopping.
Some of my favorite embellishments were from an online supply shop which I can't recall the name of anymore. I bought a set of those pins with the "A" on them and numbers stamped on each one. I think there were about 30 of them. Does anyone know what these are actually for? They're like really heavy duty safety pins. Happy coincidence, I had bought them several years ago thinking the numbers were pretty cool and might be fun for marking dates in scrapbooks, but they went perfectly with this project about Aiden!
Supplies: Metal Word - Making Memories
The process for assembling this project was very easy, but with a lot of repetitive steps. I chose one of the papers from the MME paper pack and used those as the background for my photos. I could have made things even easier on myself by measure and using my paper trimmer to cut them quickly. Instead, I traced them out with a pencil and cut them myself with some detail scissors. I actually enjoy cutting with my scissors. Another bonus from doing it this way is I can choose exactly what I want on the paper. With this patterned paper pack, some of the edges had the distressed look and that didn't really fit with what I was trying to do. Tracing let me bypass those parts and just go for the bright sections.
I then used the remaining double-sided papers and cut pieces from them in the same manner. I tried to keep an equal amount of super colorful patterns and simple single color patterns and alternate them.
I then went through my photo archives and chose a favorite photo of Aiden, one for each month of his first year. It was a lot of fun scrolling through my archives and reliving those memories all over again. I really should do that more often. This is exactly what I wanted to make this project for!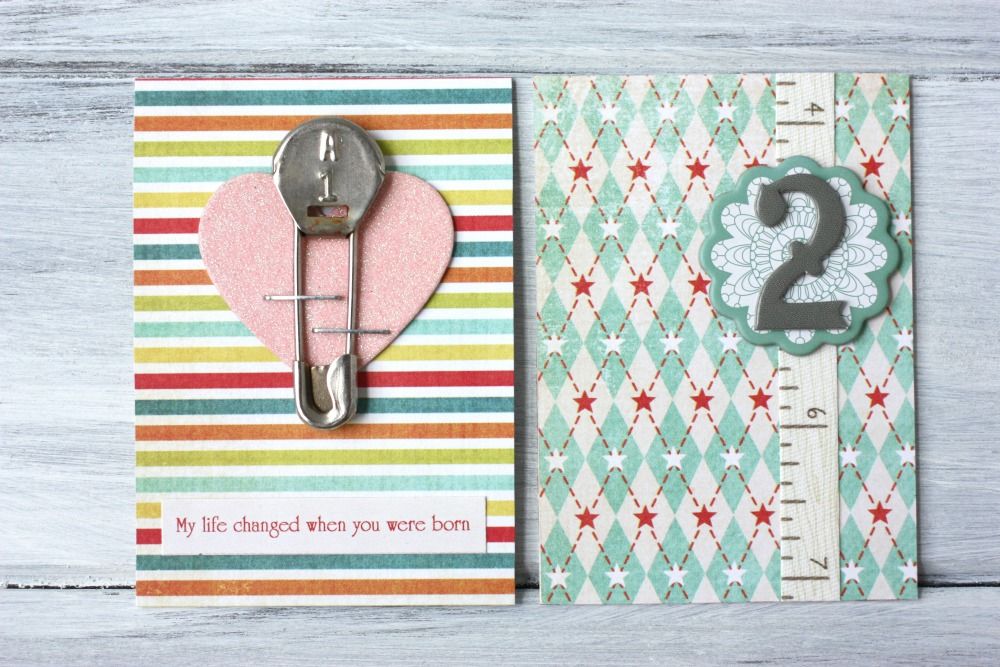 Supplies: Metal Pin - Stash // Glitter Heart - Martha Stewart // Stickers - Webster's Pages, Little Yellow Bicycle, Cosmo Cricket // Chipboard Embellishment - American Crafts
Now came the fun part! Putting it all together. I chose not to put it together in order, instead choosing which metal embellishments I wanted to use first and putting those cards together first. Looking back on it now, I really should have started from one end and worked my way down in order to distribute the bulky embellishments better.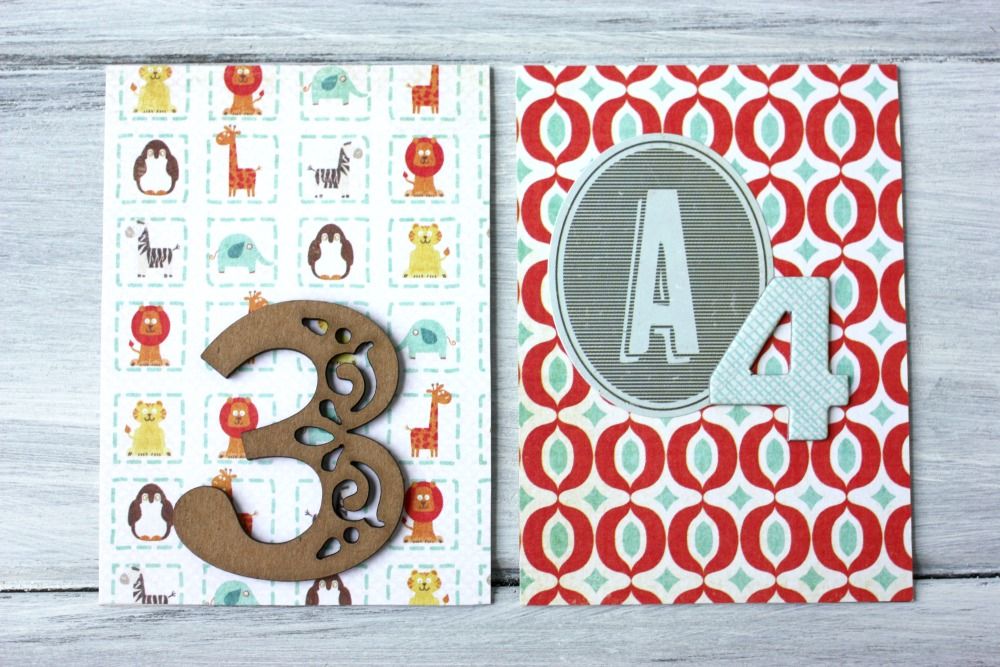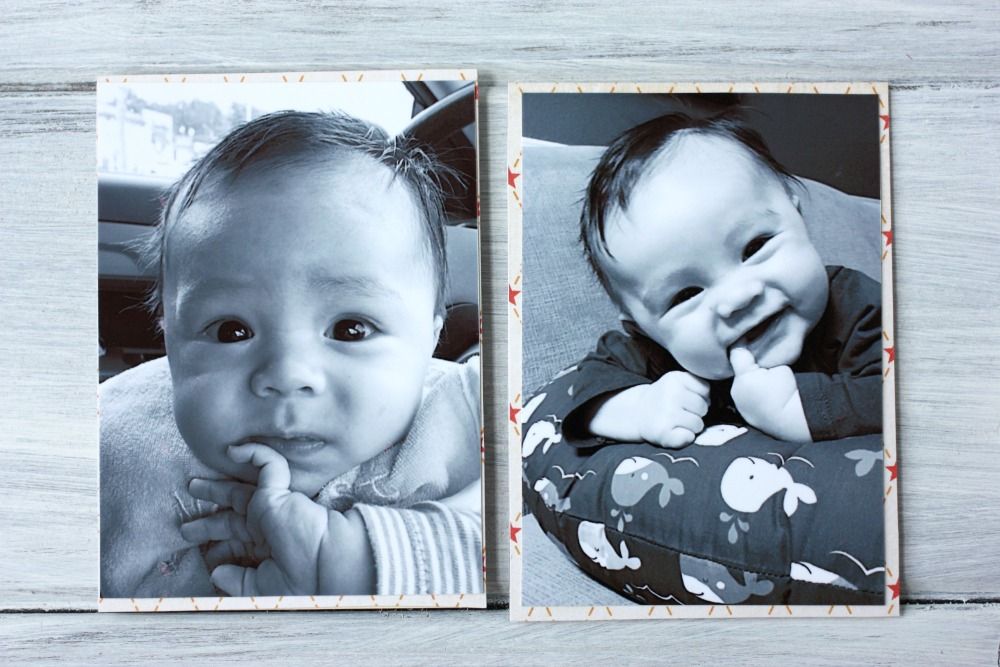 Supplies: "3" Wooden Embellishment - Michaels // Stickers - Studio Calico, Making Memories
I actually had a bulky stack way too fast and they all ended up on one end which made it hard to flatten the stack.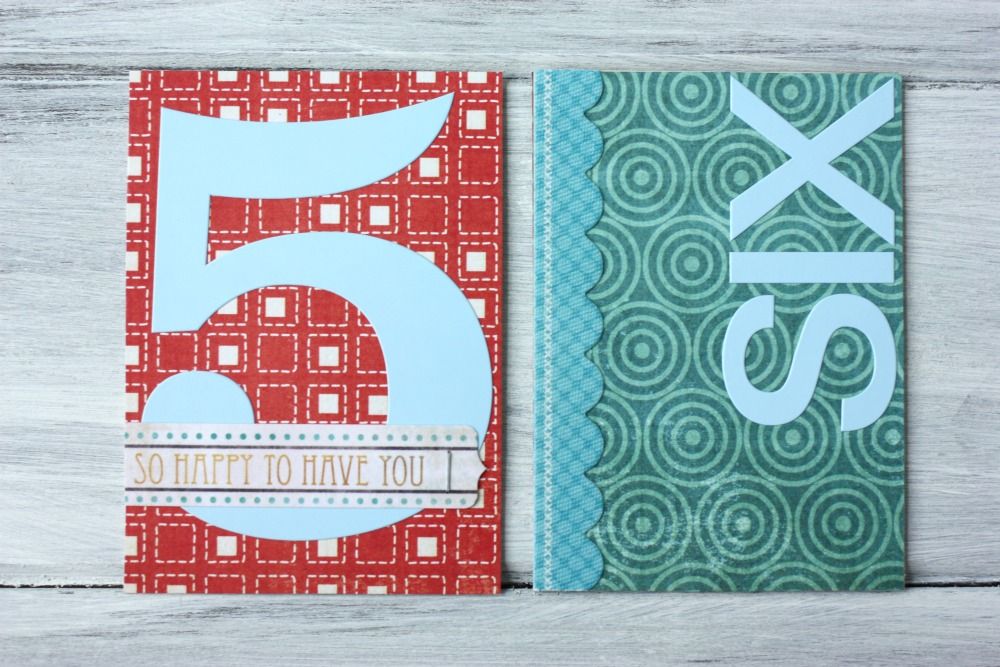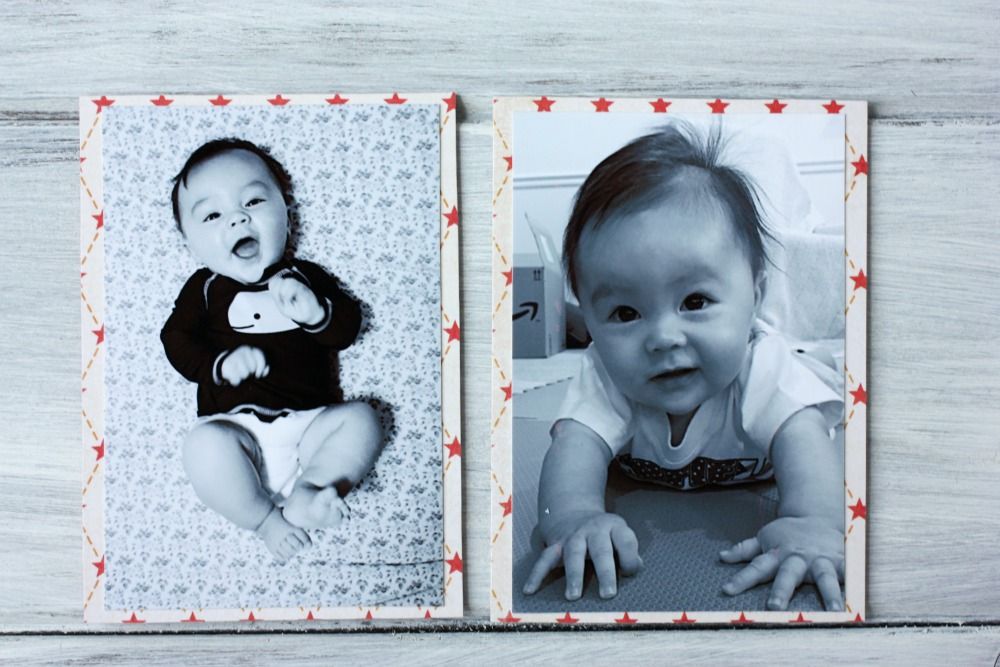 Supplies: Stickers - Making Memories, My Minds Eye, Little Yellow Bicycle
After doing those bulky cards, I tried to keep the stack to minimum from that point on and mainly used stickers on the embellished side. I lucked upon some old Making Memories stickers with numbers in spelled out and numerical form, and in coordinating colors with the papers I chose.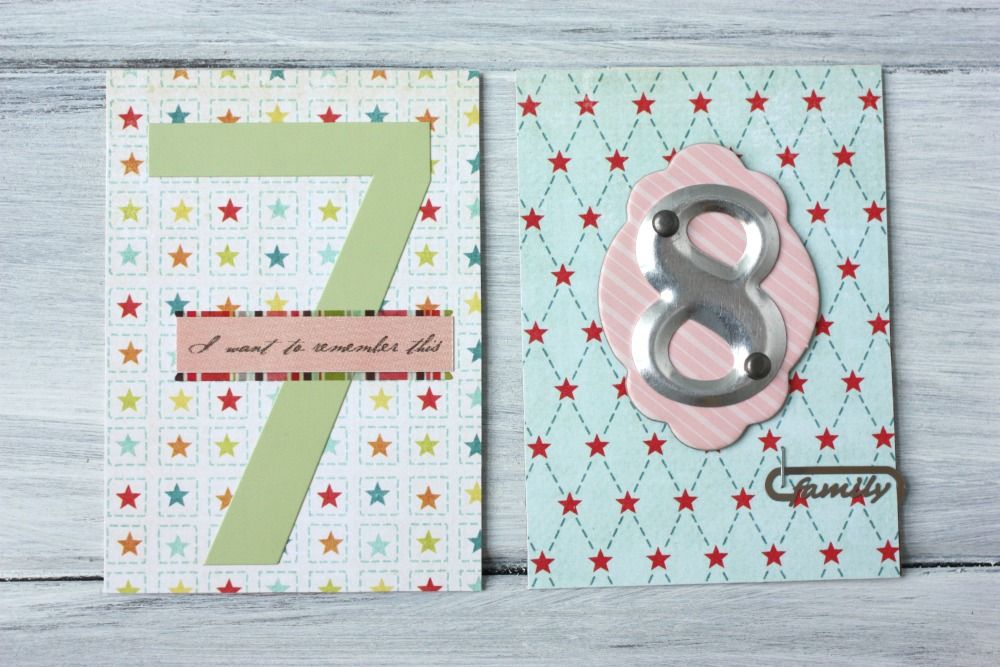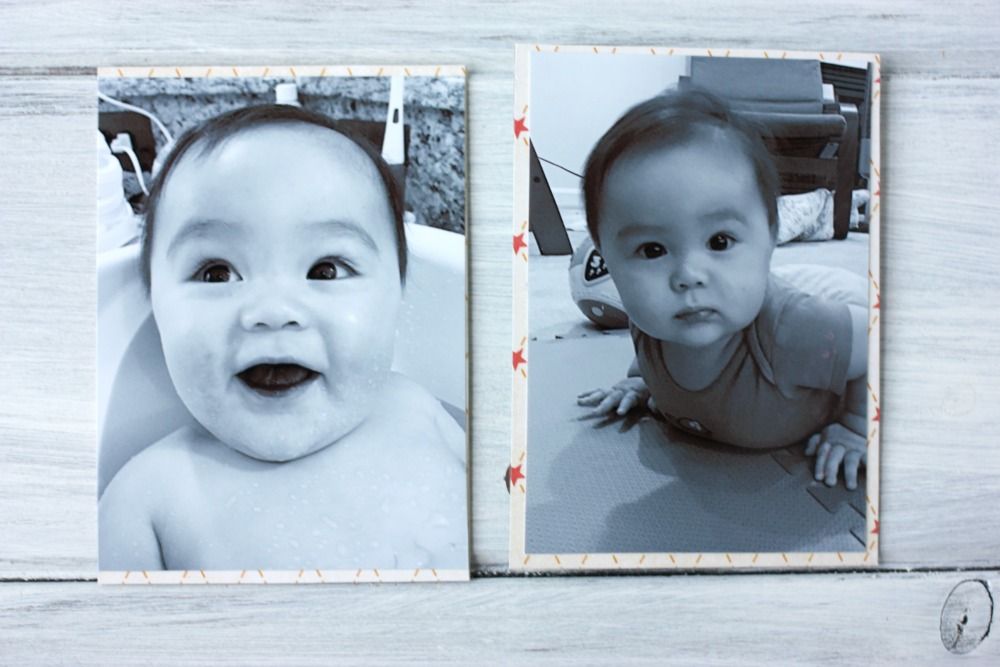 Supplies: Stickers - Making Memories, Webster's Pages, Studio Calico // Chipboard - American Crafts // Metal Number - Tim Holtz // Metal Paperclip - 7 gypsies
Actually, the first picture above is a great example of the flatter card and the bulkier embellished card side by side. I really love that photo of Aiden on the left. Hands down, that's still one of my top ten favorite photos.
After I decided to continue on with mainly stickers for embellishments, the process went a lot quicker. I finished assembling the cards in about 2 hours straight while watching episodes on Netflix. I couldn't believe how easy it all was and I wish I had made this project sooner.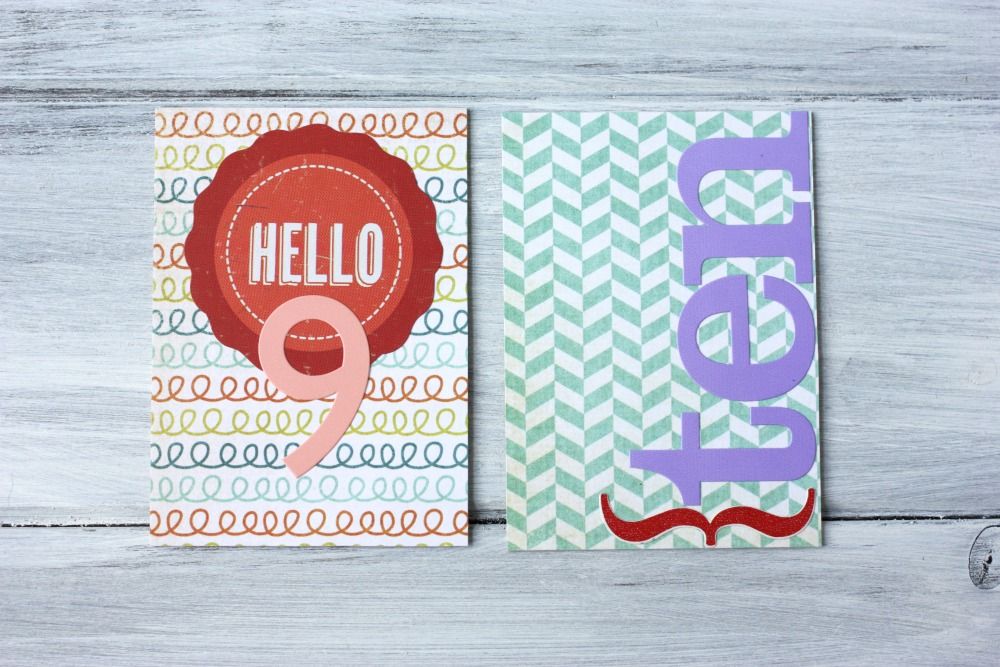 Supplies: Stickers - Making Memories, Studio Calico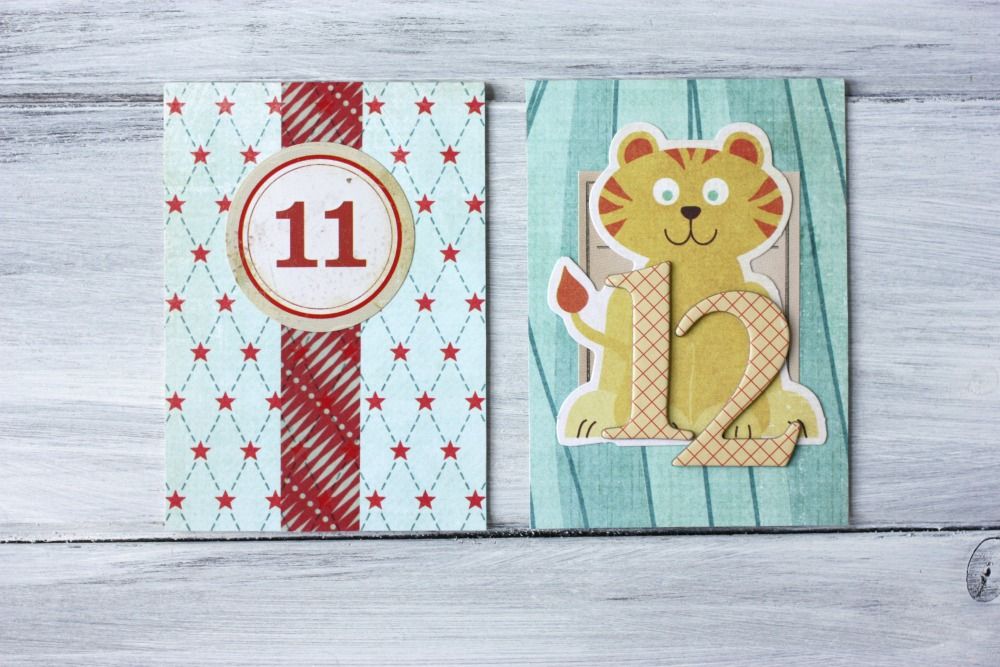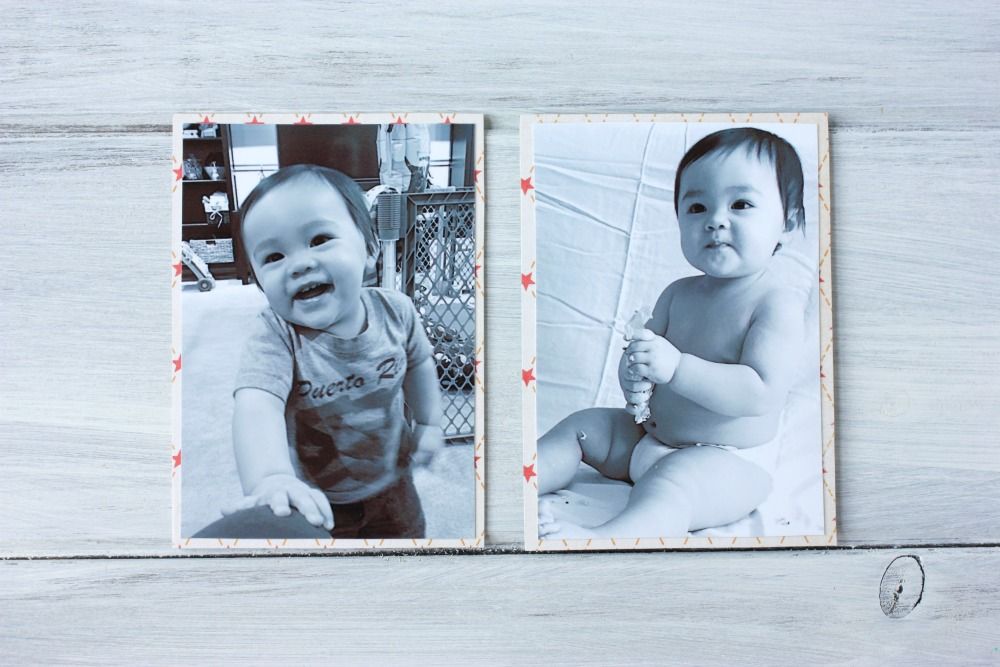 Supplies: Stickers - Making Memories, Studio Calico, American Crafts
Here's the final assembled project with all of the cards placed inside. It took a little squishing to get it to close, but I love the heavy substantial weight of it all. I intend to keep this somewhere safe, maybe on my desk where I can look at it. Eventually, I would like to give it to Aiden when he's old enough to handle it gently. Already, he loves to look at pictures of himself and saying "baby" whenever he sees younger photos. I can see him enjoying this set of cards a lot.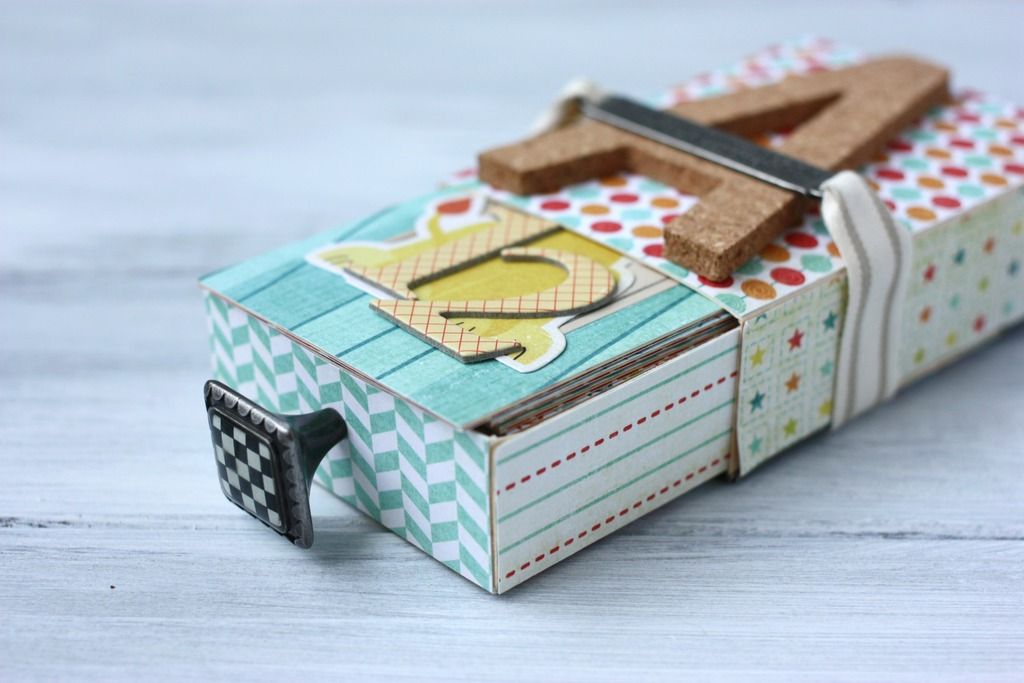 I can't wait to brainstorm ideas for my next Make It Challenge project!